For the last 6 years I have been heavily involved in the online Business of Resale Products & Resell Rights and along with thousands of others worldwide, find it to be a lucrative and rewarding business.
There is NO DOUBT in my mind that earning an Income from an Internet-based Business is a very desirable and very reachable Goal. You just need to know What To Do and to have access to something you can Sell and draw in sales from all around the world.
Making Money Online with your own products
The Possibilities are UNLIMITED!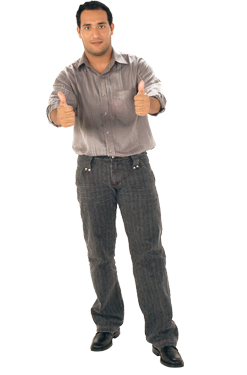 But there's a problem: developing your own products takes weeks if not months of research plus a lot of effort, dedication, money and time. And that's before you even start selling the product and seeing any profits from it!

Or if you don't want to create your own product, you can do what the big names in internet marketing do: hire a ghost writer. But that's very expensive. You could be looking at thousands of dollars for just one product.

So what's the solution?
It's really quite simple. All you have to do is skip that whole time consuming, back breaking and expensive step of actually developing your own products. And start making money right away instead of just thinking about it while trying to create products on your own.

When you have your own products you can:

Sell them on their own mini sites. We supply them for you


Put together bigger more expensive information products out of any of these products (simply compile a few related products together and you will have one larger package you can make hundreds of dollars with!)


Sell Resell Rights to your products. Resell rights are very hot, because most people simply don't have the time, money and effort it takes to create their own products


Setup an Affiliate program and have other people sell them for you



Update and add to your products if they become a little outdated so you can keep making money with them as long as you want. Modify and combine them as you see fit


Develop free online courses so you can collect thousands of targeted leads you can market to any time you want. Develop more extensive Courses and charge a subscription



Cut up your already existing products and make smaller more targeted products out of them. You can either sell these on their own mini sites or even sell resell rights to other people!


Convert them to audio or video courses and sell them for huge profits


Many More Options - you make them your own!

Private Label Rights allows you to use any of the supplied Information packages(often with a ready-made sales site with graphics) and "re-brand it", modify it as you see fit, put your own Name on it and Sell them as Your Own Product - So YOU EARN 100% of the Sales from your own Sites!

OK, great - so that's what Private Label Rights are (you'll also see them called: "PLR"), but you're probably thinking that you don't have Time to find the right Products, or you don't know where to look? Now you can take the Next Step and find out what its all about.

" Here's How YOU Can Have Your Own Line Of

Instant

Information Products In Profitable Demand... Without Having To Write From Scratch! "

If You Don't Have The Time Or Know-How To Write Your Own Info-Products or Develop Your Own Software, Then Here's A Solution That Gives YouPrivate Label Rights Products EVERY MONTH including Software and Info-Manuals, Private Label Rights Articles, Graphics, Websites, An Entire Years Worth Of Re-usable Marketing Related Content And A Whole Lot More!
And that is what this special MEMBERSHIP package is about!
So, would you like to get your hands on....
New Private Label (PLR) Products every month?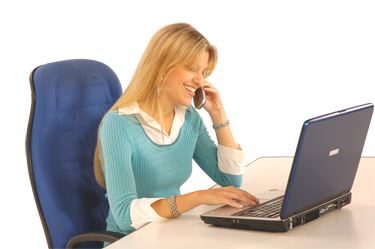 How would you like to have access to a Library ofNew Private Label Rights & Reprint Rights Package every month without fail and pay just a fraction of the normal Price?
If you had access to an extensive collection of good quality Private Label digital items and you knew (or can learn) what to do with them to turn them into an extra Cash-flow income, why wouldn't you turn them into Profits?

Our Private Rights Products Membership will give you Products and Websites for:

Internet Marketing
Website Creation & Development
Niche Marketing
Specific Niches each month
Training in making Money Online
List Development, subscriber management
Driving Traffic to your websites
Personal Development & Self-Improvement
Health & Nutrition Niche info-products
Software and Turnkey Site Scripts

... and more!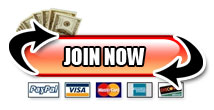 Here's What Current Members Have To Say...


"This is a great Private Label Rights site with lots of very good products. It delivers the kind of stuff that us PLR junkies really like and appreciate. Keep up the good work! "

Carl Galletti | www.PLRights.com

---

"Your Private Label Membership provides me the latest release of PLR around the Internet Business Niche. And for the price I paid monthly it is surely a bargain.

No longer do I have to spend more than hundred dollars for the latest release of products and you have made my life easier. I now Know where to look for PLR and what I need to do to succeed.
You over-deliver your content with what I have to pay. Hi Five! "

Dee Ferdinand | www.Maxxbyte.com

---

"My Private Label Rights (PLR) membership is a wonderful asset for my business. I have used many of the available products to provide real value to my customers. The membership site has also helped me expand my own personal business knowledge.

There is great content in a variety of areas. Just reading through the various information gives me ideas and helps me develop new material for my niche. It's a comfort to know I have access to great resources whenever I need it.

Having my PLR membership saves me time and money and I consider it to be a terrific deal!

Thankyou for putting this membership together and making it available for us to grow our business!"

Donna Ragland | www.DonnaRagland.com

---

Your Testimonial Here



BUT This Is No Ordinary Product-providing Membership Site!
If We were to simply PROVIDE all of the Many PLR digital Products and Resellers Websites, then joining this PLR Membership would be a fantastic Deal because you are going to be able to Join for from as little as $12.97/month for the Bronze Membership (or even $9.00/month on the Quarterly payment: $27 for the Silver Membership).
But We have plenty more to give you to provide real Value within Your Private Rights Products Membership!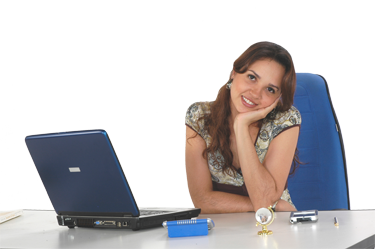 We TEACH You How-To Make The Most Of Your PLR
Now this is exciting because We show you exactly How-To Get The Most from your Membership through an extensive and thorough Series of Videos as well as Audio recordings - so you will never be at a loss to know what to do to Turn your PLR Products into Profitable websites.


Here are just some of the Videos you will gain access to once you Join the Membership

Course 1: 21 Videos That Walk You Through The Entire

Process of using your PLR products
The Series is broken down into modules and covers the course in detail:
MODULE 1-Introduction

Example:
Click Here for The Introduction to PLR


CLICK TO FIND OUT ABOUT The Other Videos in Your PLR Membership



What is PLR?
Where to Look
What you can Do with PLR?
Where's the Money?

MODULE 2- Your First PLR Product Site
Research the Market
Making it Yours & The First Building Blocks
6 Part Video Series


MODULE 3-Your First Product Site

How do you Sell your Product?
What tools you will need
Hosting, Domain, Sale Type
Delivery, up-sell, add on sales, more?



MODULE 4-Traffic, Lead Generation, JV's & More

Part 1
Your Basic Traffic Sources
How can you generate leads?

Part 2
Your First Joint Venture?
Moving Forward from here...


MODULE 5- Case Studies Part I & II

How a Product Selling for only $10 made over $8500 in PROFIT in only 2 weeks
Example on Recycling your Products

Newbies (Beginners or Newcomers) will be able to follow the Step-By-Step Video Tutorials and Learn what you can achieve to get into Profit. Advanced PLR Members will also get even more Resources from our Video Library, Software & Site Scripts.

You Also Get Over 20 Manuals To Help With Your Education
Not only do you get extensive Tuition with Video & Audios, we also provide over 20 Manuals on selected Topics to help you understand and better run an Online Business. This Area of your Membership provides essential information to help you to Learn effective ways to develop, market and grow your own Online Business. These include several eBooks on Having The Right MINDSET. We have found it is very important to have the right Mindset in order to be most successful in this business and these will help you to be clear in your own Mind as to what is required to go beyond just a mediocre income.

Your Private Rights Products
Private Label Products You Get With Your PLR Membership

1. As a "Get Started" Member (Bronze or Silver level) every Month you will get at least 2 Private Label Information Products on Internet Marketing related Topics, complete with their own resellers Sites. You have personal use private label rights to these Info Products, so you can use the information as you wish - change them (or not) and put Your Own Name to them (rebrand them as you wish). All private label products are copyright-free. Topics covered vary from Marketing concepts, website Tips, Social marketing techniques, Traffic generation, List building and much more. PLUS See more Benefits below!
* You Also Get a minimum of 5 Niche topic Private Label Products every Month. These can provide a great way to get Websites started quickly in a subject area you are interested in or that promises high profit returns. Most serious Internet Marketers have several (or more) Niche Product Sites as a means of generating Money from multiple income streams. The Subjects covered in the Niche Site/Products are varied and so you will be assured to find some that you will want to develop into part of your own Online Business. Some of these Niche packages focus more on the Product while others focus on other forms of income such as Google Adsense.
Bronze Membership is a low $12.97 subscription monthly
Silver Membership is an Quarterly subscription of $27.00

2. The Advanced Membership level (Premium, Platinum or above) provides Members with a significantly more extensive range of Products and Resources. This is for serious Niche and Internet Marketing Entrepreneurs who need more choices with your own private labeled Products.
* Private Label "Internet Marketing-related" Products. As a Premium or Platinum Member you will receive several PLR Info Products every Month including at least TWO uniquely created by us each Month at NewPrivateLabelRights.com You get personal private label rights. Topics covered vary from Marketing concepts, website Tips, Social marketing techniques, Traffic generation, List building and much more.
* Private Label Niche Products & Sites. Each Month you will get several Niche Products complete with their Sales sites. AS a Premium or Platinum Member you ALSO get at least TWO uniquely created by us each Month at NewPrivateLabelRights.com, You get personal private label rights (not master rights). In addition, you gain Access to over 100 Private Label Niche Products from our Vault!
* PLR & Master Rights Vaults.You get Access to Over 300 Products available to you in your Members Area Vaults - between the PLR Products, Niche Sites, Scripts, Software, Audio, Video, Graphics and More.
PLUS See more Benefits below!
Premium Membership is a subscription monthly. Platinum Membership is an Annual subscription.


Members Also Get Over 50 Additional Products With Master Resell Rights


We decided to add more Value for All our Members (except free members), so You also have access to over 50 MRR (Master Resell Rights) Products - these are all late release (2008) Products with great Sales pages and other support material. You probably don't need to be a member of to many other Resell Rights Sites and we add additional Products to Sell on a regular basis.
We want to give you a head-start and the best chances for you in building your Online income. To help you boost your business we provide a comprehensive Collection of good Information Products, Websites and Software that have Master Resell Rights which maximizes your potential income. Resell Rights means you can Sell the Product. Master Resell Rights means you can sell the Products but ALSO Sell the Resell Rights to others. This often increases the value and may make it an easier choice for your Customer to Buy your Product.
The Advanced Members (if you are a Gold, Pro, Premium, Platinum or Elite Member) ALSO get additional MRR (Master Resell Rights) Products added every Month and include some of the best Products available in the Online Market. You will never be without a Product to sell and make 100% Profits!


Software & Web Scripts
We have added even more Value for our Advanced Members!
* Software / Script Library. You get Access to over 50 Scripts and Software, many with Private Label Rights or Master Resell Rights.
There are several different Types of Scripts and Software provided. Some are Scripts that run a dynamic website, membership site or Web 2.0 Site. Some scripts and software help you to perform a specific function, such as unstoppable pop-ups, Web Form creation, squeeze page or mini-Site creation, and a wide range of other functions. Those Scripts that have PLR, or Software that has Source Code Rights are ones that you can Re-brand, modify and sell as your own if you wish. You can even have your Software professionally re-branded and run your own Software Company. Now that's great value!

Video Niche Sites
We have added even more Value for our Advanced Members!
* New Feature: YouTube / Video Niche Sites. For Premium, Platinum, Diamond & Elite Members we have also added NEW Video Sites - ready-made on specific Niches, which provide your Visitor with dozens of Youtube Videos on the Subject focused on by the Site. This is a great traffic generator and can be a good complement to any Niche Product site.


Web Graphics Collection
BUT, Wait! There's even more Value!
* Graphics & Templates. This section for Pro, Gold, Premium and Platinum Members provides hundreds of Graphics and Templates you can use on any Site or you can also Sell them with Resell Rights or MRR and some sets have PLR.
We are now building our range of current style 'Web 2.0' Graphics and already have an extensive Collection available to Members. More are added Every Month! (You don't have to pay for membership to a Graphics Site if you have this Membership).

So, What Do You Get With Each of Your PLR Membership Levels?


= NO

= YES
Membership Levels
What You Get...
numbers denote Items Monthly

"Get Started" Level
(Bronze or Silver Members)

"Advanced" Level
(Premium, Platinum or above)

Video Tutorials on PLR - Course 1

Several More Video Courses

PLR Educational Manuals Library

Recent Release PLR - Marketing

2 monthly

7+ monthly

Recent Release PLR - Niches

5 monthly

5+ monthly

Unique PLR Releases (IM & Niche)

4 monthly

Private Label Vault Access (100+)

Private Label Niche Sites (100+)

Video Training Library (MRR)

Private Label Articles (2,000+)

Private Label Articles (10,000+)

Graphics & Templates

Graphics & Templates - advanced

Master Resell Rights Vault (50+)

Master Resell Rights Monthly

Request Product additions

Earn Money as an Affiliate

Journal notes in Members Area

Messaging system & JV with other Members

Software & Web Scripts Vault

Video Niche Sites

Charter membership (Advanced)**

Special 100% Reseller License**
** = denotes License to sell Bronze & Silver Memberships for 100% income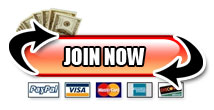 SPECIAL: You Can Also Get One Of A Limited Number Of 100% Resell Rights Licenses To Sell Bronze & Silver Memberships
Click Here to open more information ...If You Act Now...
Yes, If you act now you can be One of just 100 new Charter Members and qualify to EARN 100% of the Joining Membership Fee (either Annual or recurring Monthly) on NEW Members who you refer with your special Link. Each and every new Member you send to our Site who Joins (for a minimum of 1 month) through your link Earns YOU $12.97 per month for a Bronze level (while they remain active) or $27 for a Silver 'Quarterly' Membership.

Limited Charter Memberships

Between now and May 21st (2011), we are making 100 42 Positions available for Charter Members. Once these positions are snapped up, we will no longer provide Charter Memberships with the 100% Reseller Licenses. This is a very limited opportunity to add more income streams and you can refer as many new Members as you like. We also have several Bonuses exclusively for Charter Members.

Your income potential is unlimited. As rough examples; if you joined as a Charter Platinum Member and sold just 4 Silver Memberships per month for 12 months - you would be $1935 in profit from those sales alone, not counting monthly income from $12.97 Bronze Memberships. Example 2 - sell just 5 Bronze Membership packages per month for a $4470 profit in 12 months. As you could see, many Charter Members would do considerably better with even a minimum amount of promotion. This example does not even include your 50% commissions on Upgrades to other available Membership levels. Please note that the above amounts are examples and not a guarantee of income.

The great news is that the income potential does not stop there, you also earn high Commissions on every referral who joins at other levels of Membership and this can also be a recurring income on monthly and annual renewals. Our Affiliate Program is completely Optional, you do not have to send anyone if you choose not to. Simply put, it provides an additional way to make some extra income.

To Qualify, all you need to do is be one of the Next 100 47 who Join our PLR Membership Site as a Charter Platinum Member (Offer available when you Register), or you can Upgrade from within Your PLR Membership. Your own Reseller License becomes renewed for as long as you remain financially active at minimum of Premium or Platinum Member (if you cancel, your License is revoked).

Remember, Charter Private Rights Products Membership is available only for the First 100 47 who join from this Site and only up until May 21st! Don't delay because we may possibly sellout much sooner as this is proving to be a very popular offer.

Special Note to current NewPrivateLabelRights.com Members: If you have a currently active subscription to Pro NewPrivateLabelRights.com Membership or one of the fortunate who purchased a Lifetime Membership, you Already Qualify and your Membership will be Upgraded. For lapsed subscriptions, please Contact Lynwood for renewal instructions that apply to you.

Get My Experience: This PLR Membership Site has been 2 Years In The Making, so You Benefit!
Lynwood Jones here again... How Are You Going with the Information I have presented for you?
Perhaps you are now very excited and can't wait to join now, or perhaps its overwhelming information? Don't worry at all - Help is just a few clicks away, Contact Me at any time at Contact Lynwood.
As far as my experience - I have extensive knowledge in a very broad range of Web Development and Internet Marketing facets and this current Membership Site is my major work, to which I am dedicated. We've been running the previous version of this Site as Pro Membership at NewPrivateLabelRights.com to a select group of 150 Members for 2 Years, so I know what it takes to do what's required with these things.
For some time now I have worked to expand and renovate the previous work and this current PLR Membership Site is the result. And I Welcome You to being involved at the beginning of this re-Launch. The great thing about joining with us now - is that we're really just at the beginning of growth, this being in both the whole Industry as well as our part in it.
With many of our new Members being so enthusiastic, we have fresh blood, fresh ideas and new approaches. I have given the Site a whole fresh look (we've had a makeover!) and we're now running on a reliable Script on our own Dedicated Server (which I supervise as well). I source the Products that are provided within this Site from many places, extensive research as well as directly from individuals who prepare the exclusive PLR Products for us. I "have tabs" on everything you see here and within the Membership and have no hesitation to answer any of your Questions and point you in the right direction when you're stuck with something.
Now I am going to point the way to HOW YOU can be part of this: Your PLR Membership.
Shortly you are going to see below some final details I want to share with you before you join.

Your PLR Membership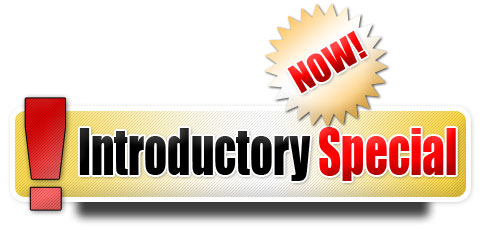 Your PLR Membership - Private Rights Products Membership provides a choice of Entry points. It is constructed this way to allow Beginners to GET STARTED at a low Cost of just $12.97 per month or $27.00 per Quarter (3-monthly) and you get access to key PLR Products and get your Training underway - we really Do want you to get the most out of this Membership.
We have currently at Launch of this PLR Site and prior to January 21, set the Price to the lowest rate, however, its more than likely that this Price cannot be maintained after Launch. That's why you should Register now.
When you feel ready to go the Next Step, you can also Upgrade to a higher level at any time and gain Instant Access to the Resources and Products.
For serious marketers or those looking for the best deal, and the added advantage of being a Charter Member with the 100% Reseller commissions (on Bronze & Silver), there is the Premium Membership at $47.00 monthly subscription or save with a 12-monthly investment of $347 to secure your Platinum Membership.
Membership to a site like this has to be Limited, so you're not swamped by competition.
There will only be 500 329 Memberships Sold!
You are going to be able to Register for your PLR Membership shortly (or jump to there)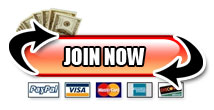 More comments from satisfied members...


" PLEASE stop telling others about Your PLR Membership - want to keep my secret source of quality, no restriction Private Label Rights to myself!

Since I discovered your service about a year ago, I've been delighted with the regular supply of the Private Label Rights products that I've been able to use, resell and create new products from.

One of my favourite uses of the PLR products you send me is to turn them into added value bonuses when I'm promoting affiliate products - this has made a great difference to my affiliate marketing efforts.

Keep up the great work! "

Gordon Sheppard | www.Profit-Tools.com

---

"Your Private Label Membership provides me the latest release of PLR around the Internet Business Niche. And for the price I paid monthly it is surely a bargain.

No longer do I have to spend more than hundred dollars for the latest release of products and you have made my life easier. I now Know where to look for PLR and what I need to do to succeed.
You over-deliver your content with what I have to pay. Hi Five! "

Dee Ferdinand | www.Maxxbyte.com

---

Your Testimonial Here!




Here is a Summary of What You Get
Now that you know more about Private Rights Products Membership, here's what you get:
You get comprehensive Training through Videos, Manuals and Audio

You will learn everything you need to know to turn our information into a Business

You get Private Label Rights Products (no. dependant on your Level)with Sales websites

You get the Opportunity to Earn an additional Income through promoting this Site

You get dozens of additional Products You Can Sell (with Master Resell Rights)

We provide extensive Graphics, Template and Ready-Made Websites

As a Member, you can REQUEST any New Products to be added to Membership

You can use any of our PLR Articles in your websites or for new products

New Private Label and Resell Rights Products are added every Month

You get whatever support you need and advanced members can inter-communicate

And much, much more!

Bonuses
Well, you may have already noticed that we have included all of the Bonuses already within the Membership as we have piled on fantastic value already. I think you can agree that you're going to get access to a significant number of Products and Resources. Take for example the minimum of 50 new Master Resell Rights Products and the Packages of Graphics for your Websites - these would normally be called Bonuses, but we've included them into the structure of the Members Area.

An interesting perspective on the act of providing a Bonus with a sales product - as you are running or looking at developing your Own Websites - Your PLR Membership will be a great Source of Products that you can turn into Bonuses to provide to your own Customers! Some Products have restrictions, but others can be given away or as a Bonus to your main Offer. We urge you to use some of the Products you get here to provide that incentive to buy on your own Websites.


My Personal Guarantee - 30 days Risk Free

100% Satisfaction GUARANTEED
No Risk, No Questions Asked,
Money-Back Guarantee
I know you are going to be excited about what you find in Your PLR Membership and you have every right to be. This PLR Membership is one of the most comprehensive available and we trust you will find it completely to your satisfaction.

But I want to remove any question of risk involved in becoming a Member. If you are not completely satisfied, you may cancel your Membership and subscription commitment and you will not be billed again. If the Membership is not everything we say it is and you prefer a Refund, simply Contact Me and you will get your Money back straight away. This applies during your first 30-days access.

I can assure you that 30 days ARE NOT enough time to download and use everything you get through your membership.

I can guarantee I'm OVER-DELIVERING to you, and you can judge it for yourself - just see what is offered here.

In ALL cases, your Order is EXTRA PROTECTED by my 100% no questions asked money back GUARANTEE! You will be able to Contact Me at any time at Contact Lynwood

What does that mean? It meansyou can order today and even cancel this membership anytime you want - although I really believe you'll have NO reason at all to do a thing like that, because you'll be one of the privileged marketers and you'll HAVE the tools you need to reach your personal success.
So Now You Have No Excuse Not To Join Immediately
Once you've decided which Membership Level you want now, all you do is go to the Join NOW Link and begin your Registration. Want FREE Membership? JOIN FREE. Its then a simple matter of paying the subscription and Registering for your Instant Membership Access (no need to wait for my approval).
You will also receive an email from me with your Membership details and password, make sure you have us "whitelisted" with your email company if you may have issues receiving a verification email. Our email will be either @newprivatelabelrights.com or @yourplrmembership.com Do that now if you need to.
When you gain Membership Access, you will be given Instructions on How To Get Started!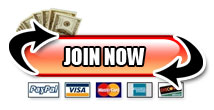 Limited Vacancies -500 329 Members only

Because there has to be a Limit on the number of people who are selling these Products and we want you to make the very most of this Opportunity, then we have decided to Limit the Membership positions to 500. Currently Only 329 remain, but I suggest you grab yours as soon as possible because the next time you look - they may be All Gone!
And Charter Memberships will not be available for long, I Guarantee!

The thing is, if you don't grab Your PLR Membership now, then you'll be missing out on being ahead of the wave when it comes to using these Information Products in the online marketplace. You can have as many income-producing Websites as you wish - there's No Limit. Furthermore, there are a lot of real opportunities to turn these Private Label Products into Physical products that you can send out on a CD for even more income streams. You have the Opportunity facing you right now to Turn these Private Label Products that you get in your Private Rights Products Membership into your own profit-spinning Online Business. The sky is the limit and I want to be the one to provide you with what you need.

You know what it can be like if you don't take Action. Who knows what lost opportunities there would be by not joining Your PLR Membership right away. You could go on doing what you're doing, right? Is that working for you? Within The Membership are many Solutions, you make it Your Own Success by taking the right action and clicking through to the Membership Registration.
Remember, you have nothing to lose!
Click the Join Now link and I will see you on the other side.

Sincerely,

Not only do you get hold of a growing collection of Private Label Products every month, but we provide everything else you need to turn those products into your own. You also get some quality Video & Audio Tuition that you can view/hear at your own pace, you get website graphics, PLR Articles, software & scripts and sales websites. Stop reading and Register for Your PLR Membership now.

Remember, we have a Limited number of 500 329 Memberships and an even smaller number of 100 47 Charter Memberships available, if you don't get yours now - they may not be offered again when you come back. Sorry.


When you join The Membership you get Instant Access and can start downloading straight away. Your Training about PLR and marketing your Products is right inside - ready-to-go, so you can get started straight away.